Call
607-272-2131 today for an appointments or with any questions you may have.
If you would prefer, send us an email to
c
ollegetownfamilydental@yahoo.com and we'd be happy to get back to you as soon as possible.
Collegetown Family Dentistry is easy to find. For pain free
Directions
from your home or office, simply
click here
.
Office Policies: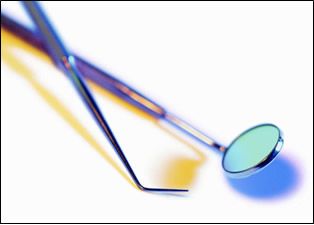 We guarantee
Your Privacy
. Your personal information will be kept strictly confidential.


Emergency Services
are available and can usually be handled same day; but your flexibility is always appreciated.
Although we do offer Same-Day Appointments when available, we encourage making appointments as far in advance as possible. This will increase your chances of securing a time and date that fits your schedule. Our friendly staff will be happy to answer any questions you have regarding scheduling an appointment.
Cancellations are a part of life, however we ask that you extend the courtesy of at least 24 hours notice for appointment cancellations. This notice enables us to help out another patient by providing them with your appointment time. For your convenience, we have a 24 hour answering service, should something develop the night before your appointment or over the weekend.

New Patients are asked to arrive 10-15 minutes prior to their appointment time so that they have ample opportunity to complete the necessary paperwork before they are seen. These forms are available for you to download below*. You may also ask to have this information emailed or faxed, or you can stop in ahead of time to pick it up. Any records and xrays you may have from a previous provider are always welcome. If you haven't already, you will need to request this information be transferred from your previous doctor, we will not be able to do this for you and certain fees may apply.

Moving out of the area? Want to take along a
Copy of Your Records
from Fall Creek Family Dentistry? Simply complete and return a
request form**
with your original signature (faxed copies will not be accepted) with a
$10 Copying Fee
. Your records will be ready for you to pick up within 10 Business Days.
Call 607-272-2131 today for an appointment

Emergencies, please call 1-800-286-5150


Collegetown Family Dental

c
ollegetownfamilydental@yahoo.com
324 Dryden Road
Ithaca, NY 14850